Lynette Viney-Passig LL.B. (Hons) – Director & Solicitor.
---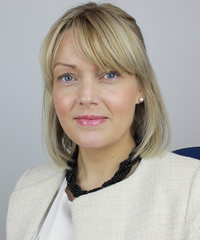 Lynette is a Director and head of the firm's Probate and Wills Department.
Originally from the South West of England, Lynette moved to North Wales from the Midlands in order to join the firm in 2004 and became a Director in 2011.
Lynette is experienced in dealing with tax and estate planning issues for individuals, business clients and farming clients. She works with each client to provide the highest level of advice. Lynette and her team of Wills and Probate Solicitors ensure that best provisions are made for you and your family for now and in the future.
Lynette enjoys all aspects of her work which include:
· Wills (including Trust Wills, Disabled Beneficiary Wills and Statutory Wills);
· Creation of Trusts including lifetime, post-death and vulnerable beneficiary trusts;
· Administration of Trusts;
· Powers of Attorney.
· Estate administration, including variation of Wills;
· Long-term care planning;
· Wealth preservation;
· Court of Protection.
Lynette is respected and trusted by her clients. She is often appointed as an Executor and Attorney. Lynette also acts as a Court appointed Deputy for clients under a Court of Protection Order.
Lynette is the Treasurer and active member of the North Wales Branch of Solicitors of the Elderly.
Lynette is also proud of her appointment on the Board of Trustees for Conwy & Denbighshire Mental Health Advocacy Service (CADMHAS).
In 2017, the Legal 500 mentioned Lynette as follows. " The 'supportive and professional' Lynette Viney-Passig heads the firm's private client department and provides 'prompt and very clear advice', with a particular focus on estate and succession planning for business and farming clients."
To contact Lynette:
Telephone: 01745 818 257
Email: lynettev@swaynejohnson.com