Lynette Viney-Passig
---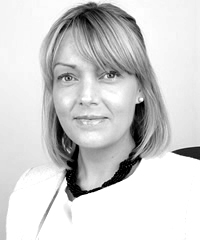 Job Title: Solicitor & Director
Qualification: LL.B. (Hons)
Date of Qualification: 2006
Started in: 2004
Where from: South West of England
Areas of expertise
Head of Private Client
Lynette and her expert team advise and guide clients on all aspects of private client work including Wills, Powers of Attorney, Court of Protection, Inheritance Tax, Trusts, Care Home Fee Planning, Asset Protection, Estate Administration (probate), Estate and Business Succession Planning for individuals and Business clients.
What you enjoy about your job
Lynette manages our busy Private Client department of 16 fee earners plus support staff making it the largest in North Wales.
Lynette has an excellent reputation locally and further afield for delivering expert advice in a clear, friendly, professional manner. Lynette builds strong, professional working relationships with her clients and their families.
Other responsibilities and roles
Lynette is a Trustee of Conwy & Denbighshire Mental Health Advocacy Service (CADMHAS), the Treasurer of Solicitors for the Elderly (SFE) – North Wales Branch and a member of the Country Land Owners Association.
About you
Lynette loves family time – "being the eldest of four, I'm from quite a large family. I love it when we can all get together – it's utter chaos, loud and we're all crazy but it's so much fun!"
In 2017, the Legal 500 mentioned Lynette as follows. " The 'supportive and professional' Lynette Viney-Passig heads the firm's private client department and provides 'prompt and very clear advice', with a particular focus on estate and succession planning for business and farming clients."
Welsh speaker?
No
To contact Lynette:
Telephone: 01745 818257
Email: lynettev@swaynejohnson.com