Swayne Johnson Solicitors Raise £429 for the Alzheimer's Society
---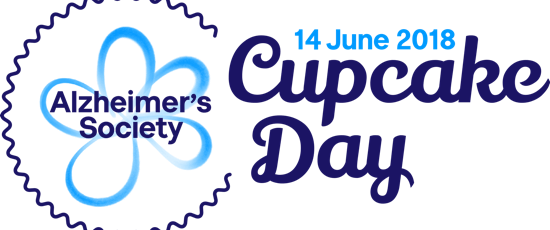 Posted on 20 Jun 2018
We are delighted to announce that the money has all been counted from our Denbigh and Ruthin offices, and we have earned a grand total of £429 from our Cupcake Day which took place on Thursday, the 14th of June.
Our talented team of solicitors and office staff broke out the aprons and oven mitts and provided incredible (and very tasty, if we do say so ourselves!) offerings to the local community at our Cupcake Day event, and we're so very grateful to them for taking no small amount of time and effort in order to do so. It appears the selection of sweet treats went down well too.
We're truly grateful to everyone which was able to attend the Cupcake Day events which took place in our Denbigh and Ruthin offices. We're especially grateful for a donation of £41 from Ysgol Brynhyfryd, Ruthin.
All money raised at Cupcake Day will be donated to the Alzheimer's Society, which we're sure all will agree, is a very worthwhile cause.
Cupcake Day is one of a series of fun events the Alzheimer's Society put on each year in order to bolster funding, and we're very pleased to make our own contribution in order to assist in this task.
We cannot understate the importance of what this charity achieves for those living with dementia.
The Alzheimer's Society tackles dementia with investment – both into cutting-edge research which enables us to learn more and more about the disease, with the aim of eventually finding a cure. The Alzheimer's Society also invest in now – campaigning to ensure that dementia is a subject which is kept in political focus, and also campaigning to raise awareness in the wider community.
The result of this allows those with dementia to live in a society which understands the condition, which is imperative to those living with it. The stigma surrounding dementia makes an already devastating condition all the worse – and the Alzheimer's Society's efforts have resulted in the condition being met with acceptance, rather than fear.
Crucially, the Alzheimer's Society also dedicates funds toward allowing those with dementia to live well. They have started a series of Dementia Cafes which are intended to ensure that no-one living with dementia has to do so alone, as well as training Dementia Friends (most of our solicitors and staff are Dementia Friends) which encourage others to make a positive difference in their community for those affected by dementia.
These cafes, as well as Dementia Friends are a lifeline for both people with the disease and those who are affected by it – offering much needed social support, information, advice, and also the capability to continue living while doing the things they always have.
A dual focus on those living with dementia now, as well as combatting the disease for future generations is a great approach to the wider issues of dementia, and we very much look forward to holding future events for the benefit of the Alzheimer's Society, as well as the community.
---
Further News - Child Arrangements Over the Summer »