Swayne Johnson's Christmas Celebrations
---

Posted on 13 Dec 2017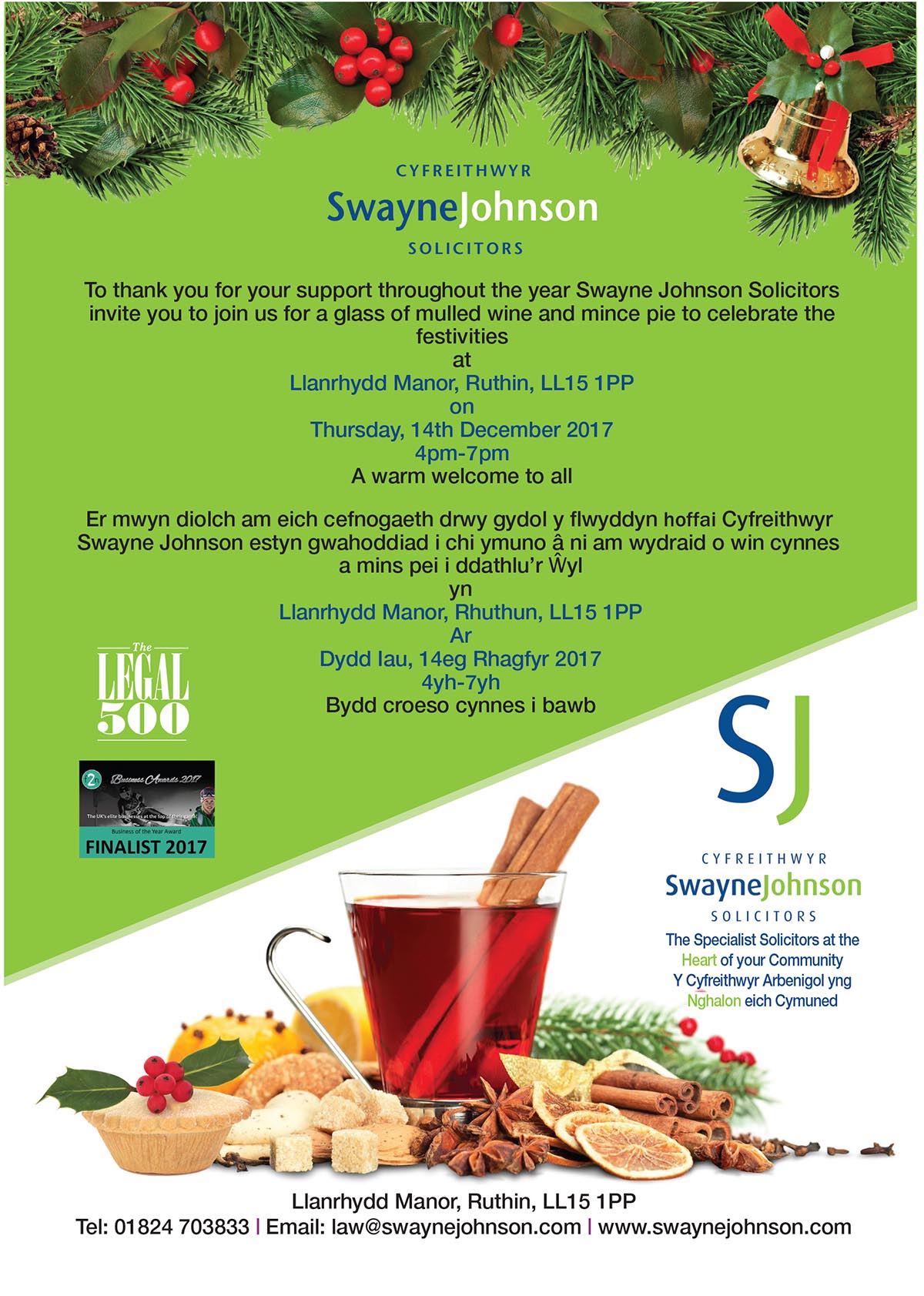 We're holding a very special and very festive afternoon to mark the Christmas season at Swayne Johnson Solicitors, and it is our absolute pleasure to invite you to the festivities which will take place on the 14th of December 2017 at our Ruthin Office in Llanrhydd Manor from 4pm to 7pm.
This year has been an absolutely amazing one for all of us throughout our offices throughout North Wales and Cheshire, and we have a lot to show for 2017 – so we're holding a little celebration as a thank you to each and every one of our clients who have made such a fantastic year possible.
It's been a very busy, a very productive, and a very fun year for us at Swayne Johnson Solicitors, and we couldn't have done it without the support of our very many clients across the North Wales and the Chester area.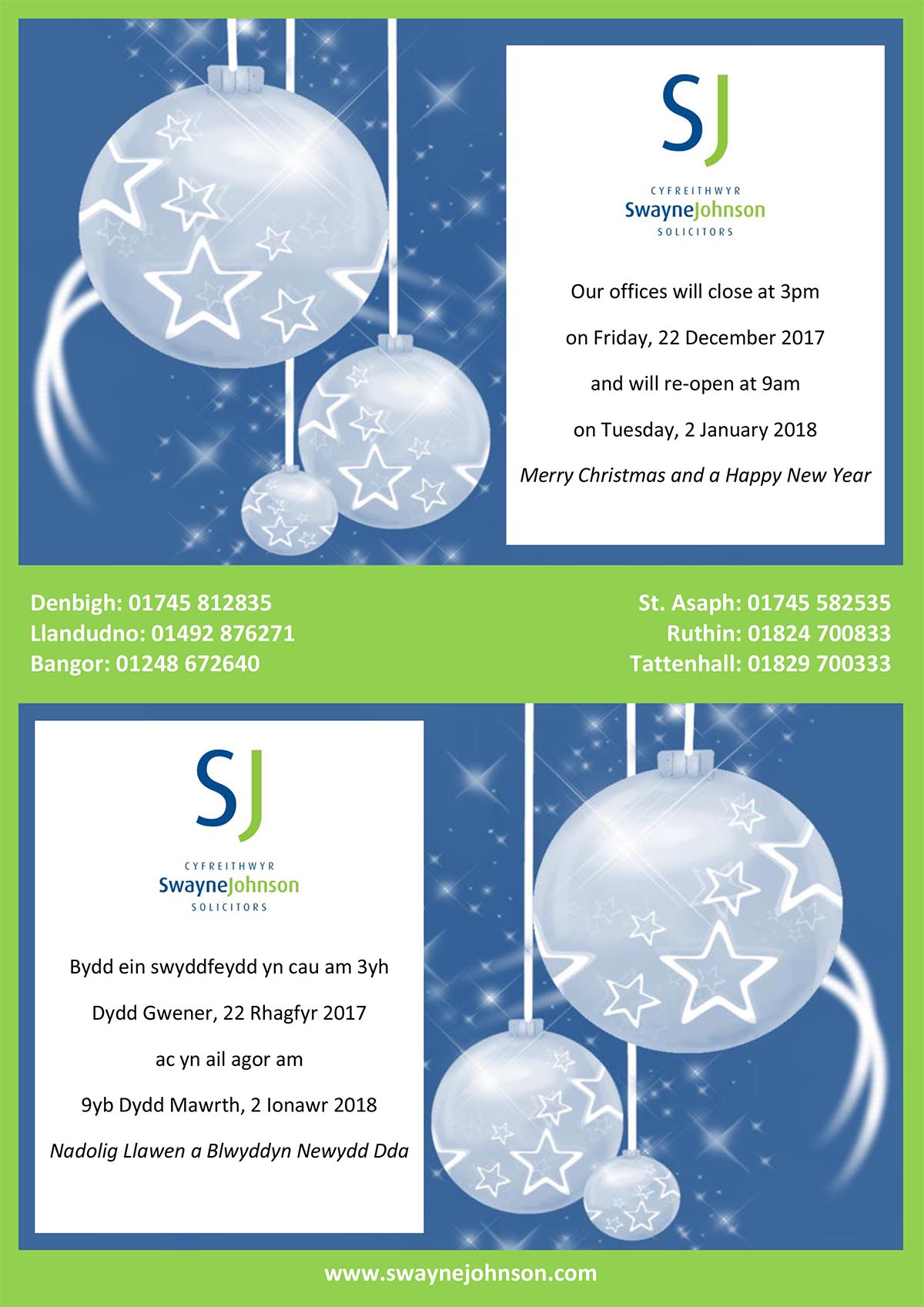 You can find our Ruthin Office at:
Llanrhydd Manor
Llanrhydd Street
Ruthin
LL15 1PP
We hope to see you for a glass of mulled wine and a mince pie to celebrate the festive season, as well as bring on the start of 2018!
As a reminder, we would like to inform you that our Christmas Hours for 2017 are as follows:
Our offices will close at 3pm on Friday, the 22nd December 2017 for the Christmas Break, and we will re-open at 9am sharp on Tuesday, the 2nd January 2018. 
We would like to take this opportunity to wish all of our clients a very Merry Christmas and a wonderful New Year!
---
Further News - EU GDPR Factsheet – Are You Ready for Data Protection Changes in 2018? »