Video Witnessed Wills To Be Made Legal During COVID-19 Pandemic
---

Posted on 30 Jul 2020
There's no denying that taking Will instructions and then getting those Wills signed during Covid-19 lockdown has presented a huge challenge for anxious clients seeking reassurance and assistance in getting their affairs in order and their professional advisors.
The use of technology has of course proved to be tremendously important but whilst conducting meetings by Zoom, Teams and similar in order to take instructions has worked very well for many of our clients, we've had to be all the more aware of the potential risks such as incapacity and undue influence. Video conferencing is likely to be an inadequate substitute for a face to face meeting when working with a client who is vulnerable because of their age, disability, dependency on others or any other reason.
Under Section 9 of the Wills Act 1987, no Will is valid unless the Testator (the person preparing the Will) signs the Will (or acknowledges their signature) in the presence of two or more witnesses present at the time. Each witness must then either attest and sign the Will or acknowledge their signature in the presence of the Testator. Whilst the procedure might appear onerous and antiquated, it has proven to protect people against undue influence and fraud.
At Swayne Johnson, we've worked tirelessly and creatively to assist clients with signing their Wills, throughout lockdown. We've witnessed Wills in gardens, through open windows and a range of open spaces which has worked well (but even better when the sun is shining!).
Over the weekend, the Ministry of Justice announced that a Statutory Instrument would be laid before parliament in September allowing Wills to be witnessed by video link in England and Wales. These changes will be backdated to 31 January 2020 and will remain in place until 31 January 2022 or 'as long as deemed necessary'.
Whist these changes will inevitably assist many to record their final wishes during the coronavirus pandemic – particularly for those who are isolating or shielding, it is very important to be aware of the risks.
A recent article in the Law Gazette warned of a spike in probate disputes caused by lockdown Wills. There is a danger that some people have made a Will in a rush and they haven't considered the claims and moral duties that they should have. If increasing numbers of Wills are also to be witnessed by video link, there are added concerns that this process will be open to abuse and vulnerable clients are less likely to be protected from potential fraud and undue influence.
If you're thinking of making a Will in lockdown, here are our top tips:-
Seek legal advice from a suitable qualified professional who is regulated. It will cost you more but perhaps not as much as you think, and it will be worth the investment to protect your family, loved ones and money;
Talk to your advisor about your circumstances. If you're isolating or shielding tell your advisor early on;
Tell you advisor about any physical or mental disabilities. Your advisor will not make any judgements or assumptions about you but they will be committed to helping you;
Your advisor may recommend that a certificate of capacity is obtained from your doctor or other suitably qualified practitioner. A certificate of capacity may prove to be important in defending a later challenge to your Will on the grounds of incapacity;
Talk to your advisor about the options for signing and witnessing your Will in order to find the best option for you. If it is agreed that video-link is the only / best option for you, it is essential that you and your advisor read the following detailed guidance: gov.uk/guidance/guidance-on-making-wills-using-video-conferencing
---
Written By Lynette Viney-Passig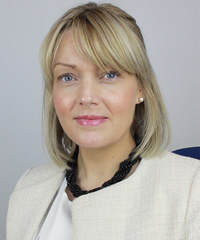 Director & Head of Private Client
---
Further News - Our 3 Top-Tips on How To Get The Best Legal Advice »