Swayne Johnson Attend Business Basics organised by NetworkShe
---

Posted on 18 Jan 2018
The Business Basics seminar was organised by NetworkShe and held in Llandudno on the 16th of January, 2018.
The speakers at the event were all offering a different support service for women in business. The aim of the Business Basics seminar was to outline the different things that need to be addressed when setting up or developing a business, as well as the consequences if you don't put the correct procedures or policies in place.
Juana Eastwood from Swayne Johnson Solicitors looked at different business structures, highlighted the need for terms and conditions of business, discussed contracts of employment, staff handbooks and policies and explained that she regularly acts in relation to purchases of commercial property and entering into commercial tenancies.
Finally she emphasised the need to review data protection due to the impending General Data Protection Regulations coming into force on the 25th of May, 2018.
Once the presentations had concluded, the attendees were given the opportunity to ask questions and discuss matters with the specialists on a one-to-one basis.
Swayne Johnson will be offering seminars on this specific topic in the near future.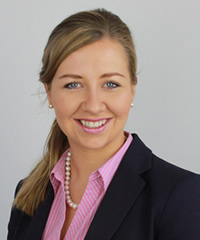 By Juana Eastwood – A solicitor which specialises in acquisition and disposal of commercial property. Acts on behalf of landlords and tenants in relation to commercial leases, and also deals with business sales and purchases.
Juana also drafts contracts of employment as well as staff handbooks which detail varying policies and procedures.  Juana acts for both employers and employees in relation to drafting and negotiating settlement agreements.
---
Further News - Ensuring compliance from an employer's perspective »