Caryl Vaughan
---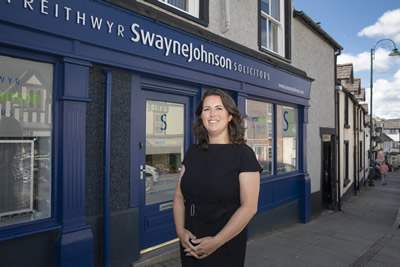 Job Title: Director & Solicitor
Team: Head of Agriculture
Qualification: LL.B. (Hons), Fellow of the Agricultural Law Society
Date of Qualification: 2005
Areas of expertise
Head of Agriculture
She has extensive knowledge of Welsh Agricultural Law and specialises in the following areas:
Agricultural Property
Farm Business Structure
Farm Succession Planning
Residential Sales and Purchases
Tenancies under the Agricultural Holdings Act 1986 and Succession Claims
Post 1995 Farm Business Tenancies; Grazing Licenses and Tack Agreements.
What you enjoy about your job
Caryl takes a holistic approach to Farm Succession Planning and assists clients in working out the impact which making certain changes would have on the future of the farm and their potential taxation consequences. She regularly works with other professionals to achieve a plan that will work for that family and business.
Other responsibilities and roles
Awarded the Sir William Mars Jones prize in 2001
In 2009 Caryl was also awarded the Fellowship of the Agricultural Law Association (FALA), which is the highest specialist qualification the organisation can grant.
About you
Caryl is regularly invited as a guest speaker legal issues which affect the Agricultural Industry and has made appearances on Welsh television on the issue of Farm Succession Planning.
Caryl can speak Welsh with you if you would prefer.
To contact Caryl:
Telephone: 01824 730560
Email: carylv@swaynejohnson.com