Rachel Jones
---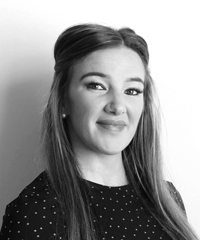 Job Title: Solicitor
Qualification: LLB (Hons)
Date of Qualification: September 2012
Started in: November 2019
Where from: Felinheli
Areas of expertise
All aspects of residential conveyancing.
I also have experience in acting for development companies both in the initial purchase of the land/site through to the sale of the individual plots as well as all other developing estates work.
What you enjoy about your job
The variety that the job presents – no two clients, matters or days are ever the same.
No matter how hard you try and plan for the day ahead inevitably you're thrown a curveball!
Adopting an analytical approach to matters and trying to come up with creative solutions to any problems for my clients or even better identifying potential problems before they become an issue!
Still coming across things I have not come across before and which I need to research so I am continuously learning
About you
Health and fitness are important to me.
I go to the gym 5 or 6 times a week.  On weekends you'll find me in my walking boots out in the fresh air on a long walk with my family and friends.
I am also a bit of a 'foodie' and love trying out new restaurants and eating out but equally I enjoy finding recipes and cooking from scratch at home.
Welsh speaker?
Yes
To contact Rachel:
Telephone: 01248 663805
Email: jonesr@swaynejohnson.com